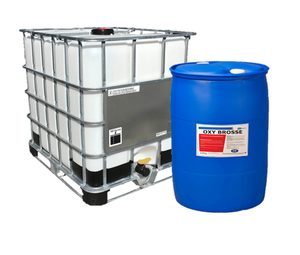 Oxy Brosse
Ex.Stock
Active oxygen-based acid disinfectant.
Hydrogen peroxide & Peroxycetic based.
No Cross-contamination.
Neutralised when mixed with water or milk.
A chlorine free alternative to Sana Guard 2.
Multiple disinfection applications.
Can be used as a cluster flush.
Rapidly efficient & safe.
Low Consumption use at a low concentration. For equipment decontamination between two milking shifts, only add 20 - 30mL per litre of water in an appropriate sprayer.
Dosage - 0.5-1% in water at room temperature.
Orders of chemicals are only available for delivery in Half or Full Pallet quantities, for more information please check our Shipping Policy.

If you would like to request a Trial Quantity please Contact us

Safety Data Sheet PDF Download
clusters-Clusters, robot-Robot, parlour-Parlour, 050-Doseage 0.50%, chlorinefree-Chlorine Free
---
We Also Recommend